Have you ever felt like you wanted to push the RESET button on your nutritional habits just like you can do with your computer? As we know, diets don't work. They weight may come off but what happens when you go back to your normal routine. The pounds usually come back and maybe a few extra.
Diets are cycles of mini-starvation that lead to over-indulgence. How many times have you said, "As soon as this diet is over, I'm having a…". Another bummer is that every time we starve our bodies, our metabolism slows down. Permanently in some cases.
The 7+7 Reboot Program was just what I needed to kick start a new way of eating and shaving off those last pounds since having my two kids. The two weeks was a process moving from a true detox in the first week into a more moderate way of eating that could easily be sustained long beyond the Reboot was over. Even though I am technically done with the program, I have changed my food choices and have incorporated many of the recipes in my daily life. Since completing the 7+7 Reboot I have more energy, am able to regulate my eating differently and feel more in control over my diet. - Laurie M.
The 7+7 REBOOT Whole Food Detox plan is designed to allow you to do just that: press the RESET button and start with a clean slate. In other words, you'll go back to the basics: simple foods that provide essential nourishment, spark your metabolism, maintain blood sugars and decrease body fat. These foods, combined with meaningful lifestyle activities will jumpstart your goals to lose weight and look great.
This plan is the perfect way to revive your system and guide you on your journey to ultimate health that is SUSTAINABLE!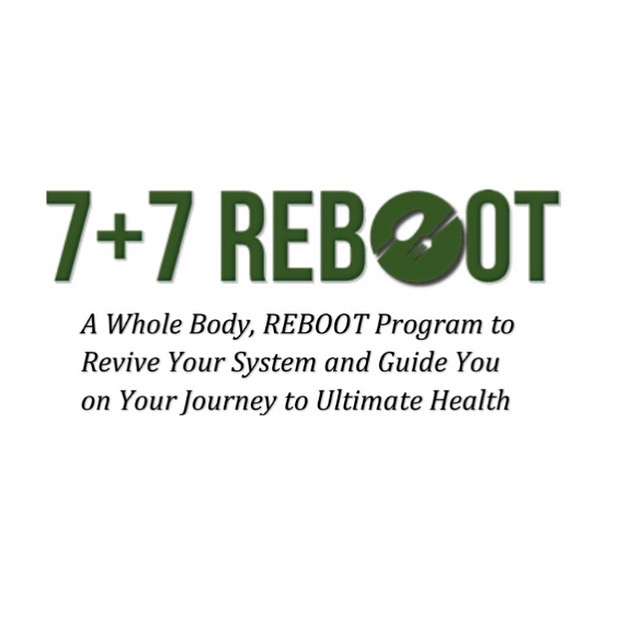 Enjoy 14 days of quick & easy recipes, healthful eating and unlimited email support for only $125.
Email info@soflowellbody.com or call (954) 439-0280 for more information.